What is Amazon Link Localization
Many studies suggest that an average website receives as many as 40%-60% of visitors from outside the main country. What that means is if you are managing a blog/website primarily focused on US visitors, you will still end up getting as many as half of your visitors from other countries (UK, Canada, India,…).
And with more people getting being interested in topics/products from across the globe, the trend is likely to continue.
Most websites simply ignore this visitor base assuming its too much of hassle to do something about them. This results in
a poor experience for the visitor – imagine a German visitor being taken to Amazon US site
lost potential commission – every click you send to Amazon has some value and you have a rightful claim to that commission
Fortunately, if you are on wordpress, it may be a matter of few clicks to "localize" your Amazon affiliate links. What we mean by Amazon affiliate link localization is that  visitors in each country is served a link that takes them to their local Amazon store instead of Amazon.Com.
Here are top 5 plugins providing the Amazon Link Localization capability, along with our comments on the pros/cons of each.
Evaluation criterion: We considered the following 4 criterion while evaluating these plugins
Their ability to generate commissions from international traffic (for example if a plugin provides localization but does not allow you to add your affiliate IDs to the links, that will rank lower)
Whether it works out of the box or do you need to jump through hoops (for example, if a plugin asks you to register on their site or a third party site, that will be lower than a plugin that does not)
Cost (this one is obvious – right?)
Disruption – i.e whether the plugin expects you to modify your behavior, or does it "just work"?
WordPress Amazon Link Localization Plugin #1: BestAzon
BestAzon is the newest kid on this block, and it is already claiming the top spot!
If all you want is to work on wordpress site/blog knowing that your visitors will be taken to their local Amazon sites and you will get the credit/commission for it, you do not need to look further. Its free, works out of the box, adds your affiliate IDs to all traffic, and you can virtually forget about it once you have installed it.
How it works:
This is the simplest plugin of them all. Install it, add in your Amazon Affiliate IDs from all the various country specific programs and that's it. All your current and future Amazon links are automatically converted to a localized, country specific link.
Cost: Plugin is Free, the service funds by using service tag for 3 out of every 100 clicks
Pros: 
Once and done – minimal setup. Once you have provided your affiliate IDs, you don't need to do anything else.
No disruption – nothing changes in your existing process. You write your posts the same way as before, link the same way as before and track your earnings on Amazon the same way as before.
Free, with a forever free guarantee. You get the peace of mind that the plugin will not suddenly start charging after 6 months.
No need to register on another website/API for Amazon Link Localization  – it works out of the box. No need to do anything else.
Cons:
As of June 2016, the plugin only supports Amazon affiliate program (though we plan to include eBay, and iTunes by September 2016)
No custom reporting – this is by design, but some users may not like it. Unlike some other plugins, we consciously decided to take ourselves out from the process. There are some plugins (e.g. VigiLink) that provide you with a custom dashboard to see your link performance. That may be useful, but requires you to register on their site and share your Amazon details with them
BestAzon Summary
Ideal for blogs/websites with Amazon affiliate links who simply want to globalize their Amazon affiliate links and earn money from international visitors without thinking about that on a daily basis. BestAzon does that very well, out of the box, is free and does not require any registration. Try it.. you may not need anything else.
WordPress Amazon Link Localization Plugin #2: VigiLink
This is by far the most popular Affiliate linking service on internet – it manages a lot more than Amazon links. It is available as a service, and the wordpress plugin allows you to use the service with minimal setup.
How it works:
You have to register yourself at VigiLink website. You also have to install the plugin on your wordpress site. Then you have to apply for whatever affiliate programs you want to participate in on VigiLink site. Once/if approved, you will start earning affiliate income from the traffic that goes through your site.
Cost: 25%  commission on all sale you make
Pros: 
Once and done – minimal setup. Once you have provided your affiliate IDs, you don't need to do anything else. It provides link localization as a standard.
Wide affiliate program reach – VigiLink has capabilities to serve several hundred different Affiliate programs (including the big ones like Amazon, eBay and iTunes). So if you have links that span across a large number of merchants, this may be useful
Consolidated reporting of all your links on their portal
Cons:
Expensive – a 25% cut of your commissions is not trivial. The actual effective commission % may be a bit lower if you earn at a higher tier by being part of Vigilink network. But still!
Low transparency – all your links are routed through Viglink. Unless you are registered (and approved) by a particular merchant, you do not earn anything on that traffic (Viglink does). They also auto insert affiliate links in the content which may put some visitors off.
You will not make any additional money, unless you register on their website and then apply individually to each of the merchants.
Viglinks Summary
Viglinks makes sense for websites that have a wide variety of links from large number of merchants and who are willing to give away a quarter of their commissions for someone else to manage it for them.
see BestAzon vs. Vigilinks Comparison
WordPress Amazon Link Localization Plugin #3: SkimLinks
Skim link is essentially same as Viglink in most aspects. You have to route your links through them, and they route it to merchants all across the globe and take a cut out of the commissions.
There are some differences (e.g. in terms of payment modes, approval process etc), but for most practical purposes and especially if you are primarily concerned with Amazon Affiliate program, there is not much to choose between the two
Skimlinks Summary
Skimlinks (like Viglink) makes sense for websites that have a wide variety of links from large number of merchants and who are willing to give away a quarter of their commissions for someone else to manage it for them.
WordPress Affiliate Link Localization Plugin #4: Amazon Link Engine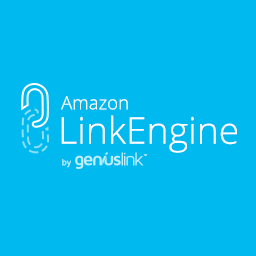 Amazon Link Engine is the wordpress plugin from the GeniusLink service. The service provides localized Amazon link. While its somewhat like Viglink/Skimlinks, there are some important differences as this service focuses exclusively on Amazon unlike Viglink and Skimlinks
Cost: Min $9/month to use your affiliate tags for localization
Pros
Localization works out of the box. You install Amazon Link Engine, and all Amazon links go to the right local Amazon store. No trouble there. (you don't earn money on that traffic out of the box though.. see the cons below)
Global links are permanent. You can share those links on other websites and social media
Cons:
Misleading – you cannot earn any affiliate income, unless you register to Genius-Link site. You can localize your Amazon links and GeniusLink will happily add

their

affiliate ids on the traffic, unless you go to their website, and register there. While this is mentioned clearly in their documentation, a lot of people do not know that and lose commission on their sales! The documentation says "(Optional) Earn commissions for every sale by connecting your Amazon Associates program"… the purpose of Amazon Affiliate links is to make money, and that should not be "Optional"
Disruptive – you have to register on their website for making money.
Amazon Link Engine Summary
If all you want is to direct your visitors to right Amazon stores so that they get good experience, this may work well. However, if you want to earn commissions from that traffic, there are better, easier and more transparent options.
see BestAzon vs. Amazon Link Engine (GeniusLink) comparison
WordPress Amazon Link Localization Plugin #5: EasyAzon
EasyAzon is another popular Plugin focused on Amazn Affiliate program. It is not really a localization plugin as it is primarily  focused on providing interface to search Amazon store and insert your affiliate link. Amazon link localization is a paid Pro feature  on this plugin.
How it works:
Once you install it, you have to setup an API Key at AWS. Once done, you can then search Amazon products within your wordpress blog and create affiliate links through short code. It essentially adds in a button on your post edit page from where you can directly search and insert the Amazon links.
Cost: $67 (there is a free version, but the functionality of the free version is so basic that you don't really need it)
Pros: 
Makes Amazon link generation easy. That may appeal to people who are looking for doing everything within the wordpress environment and do not want to grab the link from Amazon Affiliate bar
Stable – EasyAzon has been around for quite a while now and the basic functionalities have been ironed out. It woks well out of the box and does what its supposed to do
Cons:
Need to register with Amazon API in order to use the plugin
Clunky – the Amazon product search screen is pretty tedious and it may be easier/faster to just grab the link from Amazon Affiliate bar
Can only link to specific products in the free version. That means that if you want to link to a search at Amazon, you cannot do it from this plugin (you can very easily do it from Amazon site… go figure!)
Amazon Link Localization is a paid feature on EasyAzon. That means that in order to redirect your visitors to their country specific Amazon links, you need to shell out $67 upfront.
Push to purchase Pro Version – the basic version is quite limited, and you can sense that the authors (justifiably so) are trying to get you to purchase pro version. Nothing wrong with that, except that some of the feature advertised should be clearly advertised as Pro.
EasyAzon Summary
This plugin makes sense for people who, for some reason, do not want to go to Amazon website to get the product links. There is not much more to it than that for the basic version. For anything more than that, you need to buy the pro version.
see BestAzon vs. EasyAzon comparison
Amazon Affiliate Link Localization Plugins: Summary
So that's it. As you saw, you have more than one options to localize your Amazon affiliate links. Each of the 5 options discussed above provide different flavors and some may be more suitable for you than others. If all you want is simple Amazon Link Localization that enables you to earn global commissions without any hassles, try BestAzon.  If you want to enroll with several more merchants, Viglink or Skimlink might be for you if you don't mind high commissions. We do not really recommend Amazon Link Engine or EasyAzon for Amazon link localization alone. EasyAzon does provide other capabilities if you are interested.
Do you know of any other wordpress plugin that provides Amazon Affiliate Link Localization capabilities? If so, please let us know in the comments and we will take it to spin!