This article provides details on how to access reporting on BestAzon managed clicks on your website.
As usual, our key principle is to provide the highest level of service, without making users jump through hoops and register elsewhere just to see what is happening on their site.
BestAzon now integrates with Google Analytics – the de-facto analytics platform used by vast majority of the websites. If you use Google Analytics on your website (and we suggest you do!), you can easily view detailed reporting on BestAzon performance on your site.
Note: BestAzon reporting is in beta, and currently only works for website that use the Google Analytics service (free). You must be using WordPress plugin (version 3.5 or above) or the BestAzon script or the Joomla plugin for it to work.
To see the BestAzon Dashboard on your Google Analytics account, you can follow one of the two methods suggested below. Both involve installing a custom dashboard (Created by BestAzon) on your Google Analytics page. Once done, you can see all your BestAzon related stat in a standard Google Analytics page, with all the power of Google behind it (and without needing to create any login, or any APIs).
Method 1 (Recommended)
Step 1: Go to your Google Analytics account, and then go to Customization->Dashboards and then click create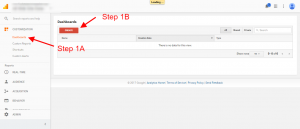 Step 2:  Click on "Import from Gallery"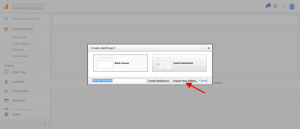 Step 3: Enter "BestAzon" in the search box and then click on the "Import" button for latest Dashboard (or Bundle) provided by BestAzon (indicated by version number)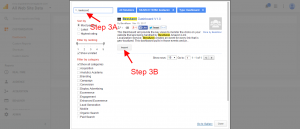 Step 4:  Click on "Create" button to create the dashboard for you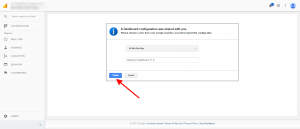 Step 5: You should now see the spanky new dashboard providing with all the detailed information on BestAzon clicks provided by Google Analytics !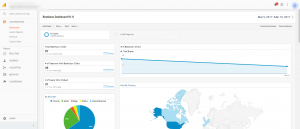 Step 6: In future, you can always access this dashboard by going to Customization->Dashboard on your Google Analytics page and selecting "BestAzon Dashboard"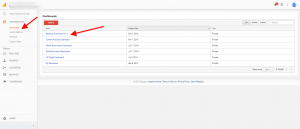 Method 2
Step 1: Click the following link – link
Step 2:  Select the web property where you have included bestazon links (or where BestAzon plugin is installed)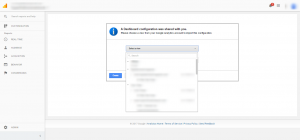 Step 3: Now follow the step # 4 and beyond as outlined for Method 1